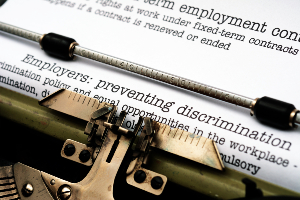 Being victimized by discrimination in the workplace can cause emotional turmoil and lasting mental trauma. After all, no one deserves to work in a hostile environment, or made to feel as though your contributions are less valuable. A discrimination lawsuit is one of the best ways to hold employers accountable. It ensures that you get justice and your employer is held responsible for their actions. When it comes to a discrimination lawsuit in California, one of the most common questions is what the average settlement is.
Blackstone Law is committed to fighting employment discrimination. As a result, we fight to get the highest possible settlement for discrimination lawsuits. We have helped countless clients get the compensation they deserve after being victimized by discrimination in the workplace.
What Are the Most Common Types of Workplace Discrimination?
There are numerous ways that an employer might perpetuate a discriminatory environment in the workplace. Workplace discrimination may be based on any number of factors, with the most common including:
Race
Gender
Age
Sexual orientation
Political affiliation
Disability
Parental
Religious
Workplace discrimination in any iteration is wrong. You deserve a California workplace discrimination lawyer that will fight for your rights and help you get justice. No one deserves to experience discrimination in any form, and those that perpetuate such behavior in the workplace should be held accountable for their actions.
What is the Average Settlement for a California Discrimination Lawsuit?
The settlement amount awarded for a California discrimination lawsuit varies based on the size of the company and the circumstances of the discrimination. For companies with up to 100 employees, the limit of compensatory damages is $50,000. For those that have between 101 and 200 employees, the limit for damages is $100,000, while companies with between 201 and 500 employees have a limit of $200,000. Finally, companies with more than 500 employees have a limit of $300,000 in terms of possible compensation.
The amount of your settlement depends on an array of factors, including the tenacity and skill of your legal team. The more aggressively you pursue your discrimination lawsuit and the more evidence your California workplace discrimination lawyer can obtain to support your case, the more likely it is that you will realize an optimal case outcome.
How Can a California Workplace Discrimination Lawyer Help?
A California workplace discrimination lawyer can help you get the compensation you deserve after enduring discriminatory behavior at work. No one should have to experience discrimination when trying to do their job. Whether you were just uncomfortable at work or terminated for discriminatory reasons, we may be able to get you justice. We emphasize compassion for our clients and always strive to ensure your rights are protected. Schedule a free case review by calling (310) 956-4054 or contacting us online to learn how we might be able to help you.