LOS ANGELES OFFICE
8383 Wilshire Boulevard, Suite 745
Beverly Hills, CA 90211

marketing@blackstonepc.com

Monday – Sunday: 24 Hours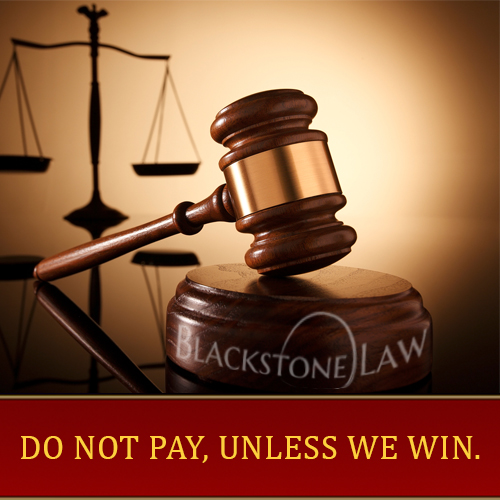 Contact for a No Obligation, Free Consultation
GET A FREE CONSULTATION FROM EXPERIENCED, HONEST, DEDICATED LAWYERS
We're here to help. Our business model is simple: treat our clients like family and represent their interests with honesty and integrity.
Why We're the Best Employment Attorneys in Los Angeles, CA
How Do I Know if I've Been Wrongfully Terminated?
When your rights are violated in the workplace, it may leave you feeling angry, confused, and overwhelmed, and making the choice to file an employment lawsuit can be scary. This position can also be isolating, especially if you are still employed by the company or your case involves a supervisor. We can help cut through the feelings of confusion and assess your legal options without putting you at risk for retaliation. We know that employment lawsuits can come from any employment circumstance, whether you're working for a Fortune 500 company, small business, or even a nonprofit.
Discrimination Statistics
Every year, the California Department of Fair Employment and Housing receives approximately 23,000 complaints from members of the public who have been the victims of civil rights violations. Over 86% of those complaints (19,000+) involved employment discrimination. The unfortunate consequence of these regular complaints is that companies and their legal teams have gotten very good at avoiding responsibility for their actions. Our experience gives us great insight into the tactics often used by large corporations, and your employment attorney will work day and night to ensure that you have the advantage. Our #1 goal is representing your best interests while protecting you from further suffering and retaliation.
Lawsuit Challenges
Employment cases often present unique challenges that require an experienced employment attorney. Always treat claims with a strong sense of urgency due to the varying statute of limitations that exist. For example, you must file wrongful termination charges within 300 days of the termination in question. On the other hand, most unpaid wage cases fall under the three-year statute of limitations. Although the process can be confusing, many people who have filed employment lawsuits find that the experience helps to validate their experience and starts a journey of healing. We know that you have a long road ahead of you, and we'll be with you every step of the way.
In the legal system, there are no guarantees and no quick fixes. Many people have a strong basis for an employment case but avoid filing because of the perceived complexity and time investment. We urge you to reach out to an employment attorney for a consultation. You have the right to feel secure and protected in the workplace.
Affordable Advocacy
At Blackstone Law, we pride ourselves on putting our clients first. Your dedicated employment attorney will handle every aspect of your case, from reviewing physical evidence to on-stand witness testimony. You can expect passionate advocacy and full transparency at every stage of the process. We represent your interests in all case matters, in front of the defendant, the media, and any other parties with a stake in your case.
We work on contingency, which means that you will never pay upfront fees. No one is above the law, and your employment lawyer will work tirelessly to ensure you receive maximum compensation. Even if you choose not to retain our services, the legal advice we provide is free of charge.
Employment Law Catagories
Your case may fall into one of the following categories:
Even if your case does not fall into one of the above categories, we're happy to consult with you. At Blackstone Law, you'll find an experienced employment lawyer who will provide proactive advocacy and compassionate guidance. We know the most important thing we can do for our clients is develop a case strategy that delivers results. Let us show you what we can do for you.
Even if your case does not fall into one of the above categories, we're happy to consult with you. At Blackstone Law, you'll find an experienced employment lawyer who will provide proactive advocacy and compassionate guidance. We know the most important thing we can do for our clients is develop a case strategy that delivers results. Let us show you what we can do for you.
Incorrect slider name. Please make sure to use a valid slider slug.
Our Clients' Testimonials…
"I am so happy I found Blackstone Law Group. I was looking for a talented attorney for an employment issue i was having an after looking online and yelp I found Jonathan. From all of my experience with him it was really professional. He has all the qualities of what I think makes an awesome lawyer. Someone who will advocate on behalf of who he's representing. Someone who has integrity. And I wanted a lawyer who was attentive and listened to me, but understood the law and how to get the best results for my specific case. He was also a good advocate because he is aggressive for his clients and putting your interest above everything…"
"We updated our employee's contracts and asked for a professional opinion from lawyers. Mr. Genish from Blackstone was very professional/through and gave us his review in a sort period of time. We were very pleased with his service."
"Cannot stop thanking Jonathan and his team. The process in hiring a lawyer was new to me and very intimidating. Every lawyer was promising me the moon and back. Finally I was referred Blackstone and they really put things into perspective for me and were reasonable in the expectation they set. I can say that they stood by their promise and I am overjoyed at the customer service and representation that I received. They were professional, very compassionate but kept their aggressive approach and the outcome spoke for itself. Highly highly recommend them!"
"After a debilitating back injury even going to work was challenging. As an orthodontist, this was an impossible situation. I did not even realize that I should speak to a lawyer about my situation. I was referred Jonathan at Blackstone Law and I decided to call and see if I had a case. Jonathan and his team were so amazing they really spent so much time ensuring i was well taken care of and represented. They really had my back (literally and figuratively!) Best lawyer in Los Angeles and really anywhere. Thank you so much for everything!!! Highly recommended!"
"As a public insurance adjuster, I am faced with guiding clients through challenging personal situations. Unfortunately, insurance companies aren't always willing to provide my clients with the appropriate financial recovery to cover their losses. Thankfully, I found Jonathan to help me fight for my clients' rights. An aggressive, fearless and professional lawyer who truly cares about the clients he represents and will jump through hoops to help get them the settlements they deserve. I am so grateful to have a working relationship with this highly recommended attorney and wonderful person."
"Jonathan is an amazing attorney. He helped me with a difficult situation and was patient through the process with my case. He explained everything to me and I am not at all familiar with these situations. Highly recommend the firm and you will get the best outcome ."
"Thank you Blackstone Law for everything. About one year ago, I was involved in a car accident in which I totalled my vehicle. I was injured and had back pain and this made working extremely difficult. I desperately needed a chiropractor and the insurance company of the person who hit me was trying to give me the bare minimum. Jonathan was a so awesome, him and his entire team were so caring, spent time updating me every step. He was able to help me recover all my losses. Thank you so much. Best car accident lawyer ever. Thank you."
Our Process
From initial consultation to final judgment, we'll advocate for you at every stage of the legal process. We work to understand the specifics of your case while anticipating likely defense arguments. After we've established the facts, we'll work to determine whether your case belongs in state or federal court. We have experience litigating in both forums, and we prepare for trial from the moment the suit is filed. Whether you're seeking a settlement or a jury trial, we represent your best interests and work to see that justice is served.